Amazon
Marketing
Looking for the best Best Amazon Marketing Company in Pakistan?
Well, You have come to the right place!
What is Amazon Marketing?
Amazon Marketing Services (AMS) is a collective term for a variety of Amazon services for sellers, including, Amazon SEO, Sponsored Products, Title Search Ads (now known as Amazon Advertising Brands), and Amazon Display Ads. Amazon Marketing is a series of activities to promote and sell products on Amazon, including:
Amazon SEO: Optimizing Product Pages to Improve Your Visibility in Amazon Organic Search Results.
Amazon Ads: Use Amazon's native ad formats to promote brands and products.
External Marketing: Use advertising channels other than Amazon.
Amazon SEO works on the listing platform (Amazon). Ads are usually paid for on Amazon and advertisement directly on Amazon or other websites and platforms (inside or outside Amazon). External marketing takes place outside of Amazon and may or may not be paid. 
Why is Amazon Marketing Important?
According to one survey Amazon has more than 300 million active customers worldwide (these are active accounts worldwide). Such a large number of active customers is an attraction for the product suppliers. So a large number of sellers are ready to sell their products on Amazon – which obviously mean great completion. Proper marketing and advertising on Amazon can help the Amazon sellers reach their target audience at every stage of the buyer journey and thus beat their competitors.
Some Important Questions about Amazon Marketing Agencies in Pakistan
Working with an Amazon agency is like hiring a digital marketing company where you have complete control over product listings, logistics, storefront and your brand's presence on Amazon. Working with an agency means having a dedicated team of experts to help you make decisions and guide you throughout your Amazon business. This team can be much more cost-effective than hiring your own team for permanent job, or temporary assistance.
For inexperienced sellers, Amazon Agency can assist with product listings and warehousing, optimization and execution, developing an effective Amazon advertising strategy, and much more to meet all of your needs. Growing your business on Amazon presents challenges and obstacles that hinder your intellect and creativity in solving problems. A good Amazon company like "SSL" can provide you with the most professional marketing service to beat your competitors.
Amazon Marketing Agency is a company that helps brands promote and sell their products exclusively on Amazon's online retail platform. They are equipped to help e-brands grow. Their services include:
Optimizing Amazon Account
Creating and Optimizing Amazon Storefront
Search Engine Advertising
Affiliate Management
Consultation
Display Advertising
Amazon SEO
Social Media Advertising
Analyze The Data
Processing Of Product Data
For inexperienced sellers, an Amazon agency can take on the task of providing product and store listings, creating, optimizing, and executing an effective Amazon advertising strategy, and more, so they can meet all of your online business needs.
The Features of our Amazon Marketing Services 
How Effective an Amazon Marketing Strategy Can Be?
60% of consumers say that their favorite online store is Amazon.
Nearly 80% of Amazon users like to shop on Amazon because of free and fast shipping.
88% of consumers say that they started their online shopping journey on Amazon for their latest online purchase and not search engines like Google.
89% of shoppers agree that they are more likely to buy products from Amazon than any other e-commerce site.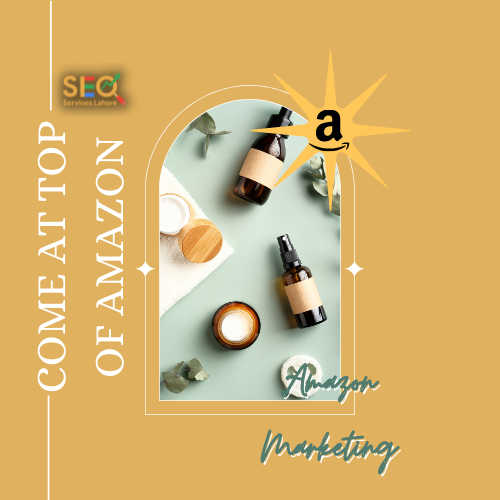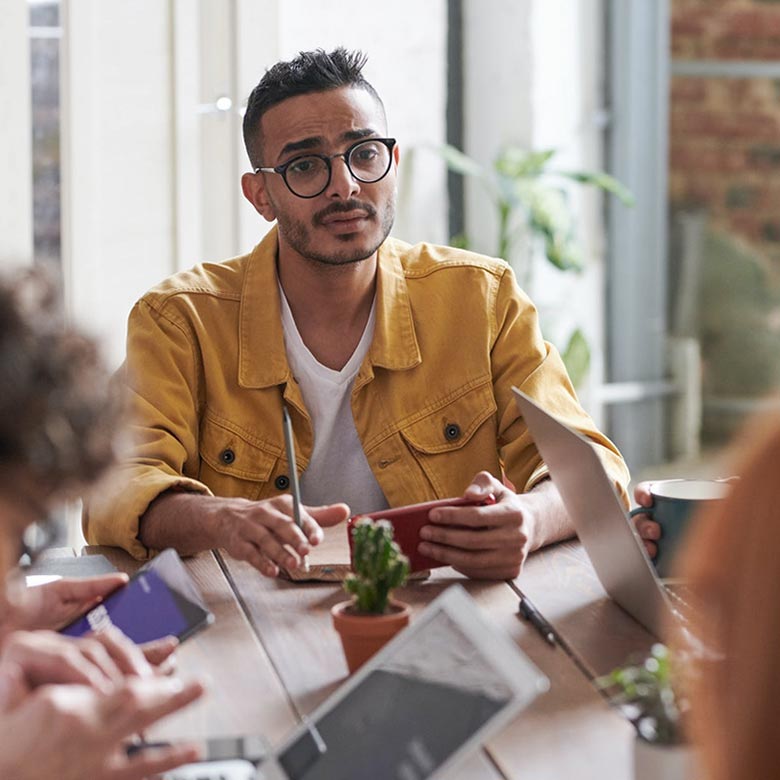 How to Get the Services of an Amazon Marketing Company?
Planning and organizing an Amazon marketing can be challenging as it involves a lot of technical issues to consider.
But with our help, this can be as easy for you as 1,2,3. We have a team of Amazon marketing experts, capable of planning organizing, launching and optimizing your Amazon marketing campaign professionally. All you have to do is to make a list of all the products/services for which you want to conduct the campaign and contact us in any of the ways mentioned below. We will get back to you with an initial plan. You will study the plan and then approve it or ask for any clarification. After the approval of the final plan from you, we start working on your project. The duration of the whole Amazon marketing campaign planning and organizing depends upon the size of the campaign and can take from two to six weeks.  
Amazon Marketing Packages in Pakistan
Basic 1
---
For upto 15 Products
---
Account Creation
Storefront Creation 
Minimum 1 Product
Maximum 15 Products
Products Approval 
Account/Products SEO
Reporting
---
Basic 2
---
For upto 15 Products
---
Account Optimization
Storefront Optimization
Inventory Management
Maximum 15 Products
Re-Marketing
Account/Products SEO
Reporting
---
Premium Package 1
---
From 16 to 40 Products
---
Account Creation
Storefront Creation 
Minimum 16 Product
Maximum 40 Products
Products Approval 
Account/Products SEO
Reporting
---
Premium Package 2
---
From 16 to 40 Products
---
Account Optimization
Storefront Optimization
Inventory Management
Maximum 40 Products
Re-Marketing
Account/Products SEO
Reporting
---
Paid Campaign
---
For One Paid Campaign On Any Platform
---
Maximum 15 Products
Campaign Optimization
Amazon
Google
Facebook
Instagram
Reporting
---
Our Amazon Marketing Services Packages Include:
The Industries we have worked for:
Have Questions about Amazon Marketing Services? We have answers...
Amazon Search Engine Optimization (Amazon SEO) is the process of optimizing Amazon product listings to rank higher in Amazon searches for related keywords. Amazon SEO requires understanding the Amazon A9 algorithm, which is quite different from the algorithm used by Google and other search engines. Both Amazon's and Google's algorithms look for relevant results, so keywords are important either way. Their main difference is that Amazon is also looking for the best-selling products.
After all, Amazon receives a commission on sales made, which is why they want to promote the products they are most likely to sell. Then they sort it out from sales records and negotiate that products that have sold well in the past are the most likely products to sell in the future. This brings us to the next point: the key factors involved in Amazon SEO.
2
Can I Hire Someone to Set up My Amazon Seller Account?
Yes, Instead of spending and wasting a lot of time to understand the concepts of Amazon, how Amazon works. You can hire a professional who already has the industry experience in his/her hand. This way, you can be sure you are on the right path. E-commerce involves many moving parts. In short you don't have to do everything. There are many experience professionals, Amazon FBA consultants, and even large agencies that help sellers with the complex and difficult tasks involved in running on Amazon business.
If you want to sell your brand on online. Amazon is the best platform to sell because they offers a storage and shipping services to their supplier called (FBA) Fulfillment by Amazon. With this fulfillment feature, Amazon stores pick, pack, and deliver products to customers.
4
What Do Amazon Experts Do?
An Amazon Marketing Expert is an experienced seller who knows the ins and outs of Amazon. They use their expertise and knowledge to create effective marketing strategies that help brands increase sales. All Amazon sellers should hire an experienced and knowledgeable Amazon expert to manage their digital storefront.
5
Can You Make a Living Selling on Amazon?
Basically, yes, you can make a living just by selling on Amazon. Most Amazon sellers make at least $2,000 a month in sales, while some super sellers make over $300,000 a month in sales! Approximately half of the sellers on Amazon earn between $1,000 and $25,000 per month, which can mean annual sales of between $12,000 and $300,000.
See What Our Valued Clients Say About Us!

HOW IT WORKS
Join us with three
easy steps
Visit our social media pages and become the part of our online community.