Email
Marketing Services
Looking for the Best Email Marketing Services in Pakistan?
Well, You have come to the right place!
What is Email Marketing? Looking for the best Email Marketing Services in Pakistan? Well, first you have to know what email marketing is. Email marketing is the first ever used digital marketing technique that involves sending commercial emails to a list of contacts who have specifically consented to receive email communications from you, and then keeping them engaged through remarketing. Email marketing can be used to deliver a "message" to your contacts (your audience), increase your sales, build communities around your brand, and build customer loyalty. Email marketing campaigns are generally used to promote special offers, new product launches, promotion of new content like e-books and webinars, etc. The goal is your overall brand image. Campaigns can consist of 3 to 10 emails sent out over several days or weeks and can also take the form of a true regular newsletter.
Email marketing is a productive marketing channel. It is a form of direct digital marketing that uses email to promote your company's products or services. With email marketing, you can help your customers keep up to date with your latest business developments or new promotional offers or product launches, etc. Email marketing can also play an important role in your marketing strategy by generating leads, building brand awareness, building customer loyalty or building a brand community.
Email marketing is not a new idea. In fact, it was one of the first digital media channels launched 50 years ago. But even since then, it has evolved into a modern digital marketing technique by incorporating marketing automation into your digital marketing strategy. Email marketing campaigns are much more focused, targeted and personalized than regular social media campaigns. That is why they have a high conversion rate. The lower cost compared to other marketing channels is yet another benefit, which makes it the first choice especially for the small businesses.
"SEO Services Lahore" has been providing email marketing services in Pakistan for a long time. We can customize our email marketing strategy to the specific needs of our clients.
Some Important Questions about Email Marketing Provider in Pakistan
With the evolution new digital marketing strategies like PPC and SMM, the question keeps popping up, "Can email marketing still be relied upon as much as previously?" In short, yes. By creating a solid email marketing strategy, you can reach and engage your audience in a personal way and increase sales at an affordable price. Just as other marketing platforms and mediums have evolved, email marketing tools are also improving, making it easier than ever for your business to reach customers.
Email is the marketing tool that helps you create a hassle-free, connected, and uninterrupted buying path. More importantly, email marketing allows you to build relationships with leads, customers, and past customers. It's your chance to speak to them directly in their inbox at a time that suits them.
Here are some of the top reasons why email marketing is important even today and how it can help promote your business:
Stay in touch with your audience
Everyone uses email
Reach customers in real time
With mobile devices, users can check their emails instantly
People communicate via email
Email is a great way to inform your customers
Email marketing is easy to measure
Email helps you build brand awareness and appeal
It's affordable
It's timely
When you use a professional email marketing service like ours (of SSL), you have access to detailed reports to see important stats such as emails sent and opened, who opened, and which links were clicked. You can also view key details such as spam reports, kicks, and unsubscribes. This will allow you to see what is working and identify development opportunities or problems that could put your business at risk.
Many marketers wonder why email marketing service is important when social media platforms are so widespread and social media traffic has grown exponentially over time. But here's the thing: people still go to their inbox to find special offers from brands that interest them. In fact, 44% of users check their emails for affiliate ads, and only 4% turn to social media platforms for advertising campaign details.
This is just the tip. With the wealth of opportunities that e-mail marketing offers, you are one step closer to creating more changes for your business. Still not sure why email marketing is important for brand growth? Here are even more reasons why investing in an email marketing campaign service is important:
Customer loyalty
Open platform
Expand reach for your business
Around forever
Contact different target groups
Keep track of your analysis
Save time and effort
The Features of our Email Marketing Services in Pakistan
How Effective an Email Marketing Strategy Be?
The average engagement rate of e-mail marketing is around 24% whereas for Facebook it is only 0.2%.
80% of business email inboxes are checked regularly.
88% of users confirm that they are likely to respond to an email message, customized for them.
93% of B2B marketers use email channel for distributing content.
ROI on email marketing is 4200% i.e. Rs. 42 for each Rs. 1 spent.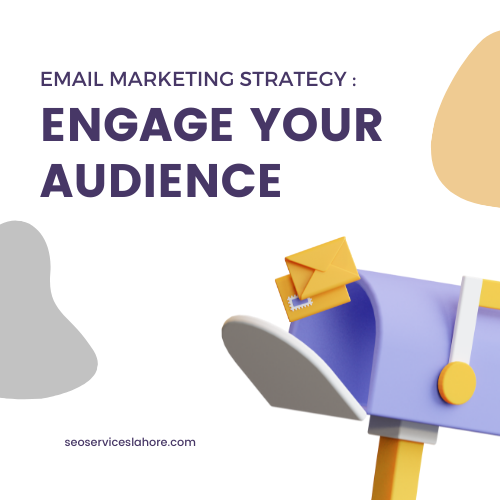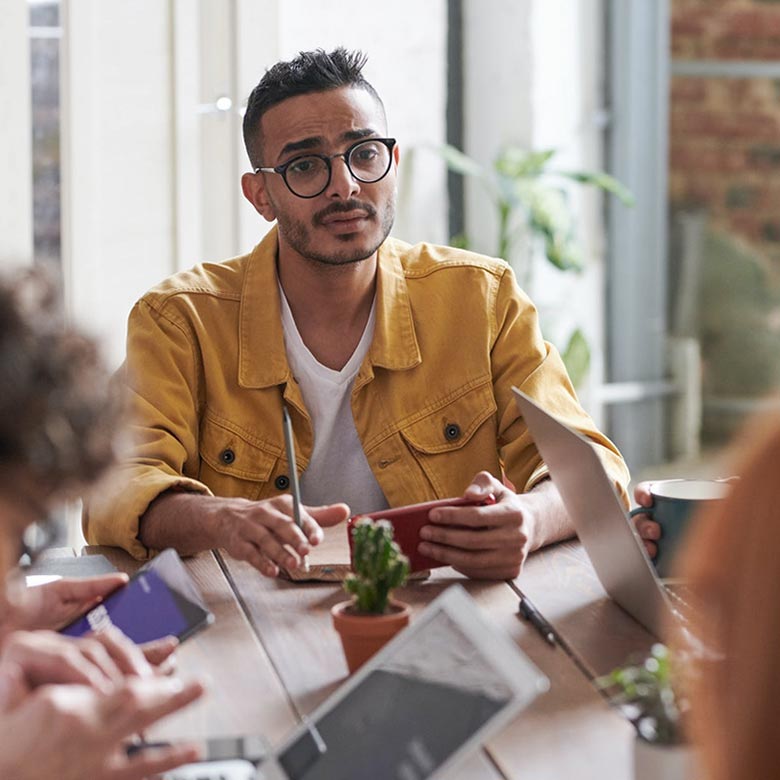 How to Use Our Email Marketing Services?
Planning and organizing an Email marketing strategy can be challenging as it involves a lot of technical issues to consider.
But with our help, this can be as easy for you as 1,2,3. We have a team of e-mail marketing experts, capable of planning organizing, launching and optimizing your e-mail marketing campaign professionally. All you have to do is to make a list of all the products/services/web pages for which you want to conduct the campaign and contact us in any of the ways mentioned below. We will get back to you with an initial plan. You will study the plan and then approve it or ask for any clarification. After the approval of the final plan from you, we start working on your project. The duration of the whole e-mail marketing campaign planning and organizing depends upon the size of the campaign and can take from two to four weeks.  
Branded E-mail Marketing Packages in Pakistan
Basic
---
From 1,000 to 2,000 E-mails
---
Minimum 1K E-mail
Maximum 2K SMS
Audience Selection
E-mail Software 
Reporting
---
Premium Package
---
From 2,000 to 10,000 Emails
---
Minimum 2K E-mails
Maximum 10K E-mails
Email Software 
Audience Selection
Reporting
---
Diamond
---
From 10,000 E-mails and above
---
Minimum 10K E-mails
Maximum No Limit
Email Software 
Audience Selection
Reporting
---
All of Our CRO Packages Include:
The Industries we have worked for:
Have Questions about email marketing? We have answers...
1
What is Email Marketing?
In email marketing is an old digital marketing idea where we send emails to promote products or services while building relationships with customers. It is essentially a direct mail sent electronically rather than by post. The main purpose of email marketing is to help businesses to keep their customers informed about in promotional offers, industry news etc. and keep their target audience engaged. But we have to be very careful in this practice as this form of marketing can scare away customers with annoying and constant spam.
various forms of email marketing are:
Promotional Emails
Information Emails
Email marketing is the sending of commercial emails to a list of contacts who have given their explicit consent to receive email communications from you. You can use email marketing to inform your contacts, increase sales and build a community around your brand, eg. a newsletter. Modern email marketing has moved away from universal direct mail and instead focuses on consent, segmentation, and personalization. It may take a long time, but marketing automation is the most important thing for you.
2
Why Email Marketing is Effective?
Email marketing allows business owners to reach large numbers of customers at a cost of one cent per message. For small business owners on a budget, this is a better option than traditional marketing channels like TV, radio, or direct mail. Most importantly, email marketing allows you to build relationships with prospects, customers, and old customers. This is your chance to talk to them right in their inbox, at a time that suits them. Along with the right messages, email can be one of your most influential marketing channels.
3
What Are the Types of Email Marketing?
Whether you're a new email marketer or are already sending out weekly marketing emails, you know email is one of the best sales channels. But conservative salespeople are always looking for new ways to build relationships and increase sales. Email marketing campaigns are not conducted reliably, they are strategic and calculated. There are many types of email campaigns your business should implement, but don't consider a definitive list - every brand is different, so adapt your strategy accordingly. This information should help you make an informed decision about choosing the most appropriate type of email.
Welcome email
Email newsletter
Campaign default mail
Special emails
seasonal campaign
Manage feed emails
Redirect emails
4
How Much Email Marketing Cost?
Email marketing costs $40 to $60 per month for a basic software package, but the price can depend more or less on factors such as how many emails you want to send and the number of contacts you want to send. According to Active Campaign, the cost of consumer lists per thousand emails is different from the cost of a business list per thousand emails.
5
What Do Email Marketing Agencies Do?
Email marketing is the process of promoting your business by sending targeted emails to your guide and clients. It's a hybrid of direct and digital marketing that aims to turn results into buyers and buyers into loyal customers. an email marketing Agency begins with analyzing the market and target audience. An email marketing agency examines your customer base and finds out which platforms they use and what their needs are. It will help them develop a solid strategy to reach these people and turn them into subscribers and ultimately into sales.
6
What Does an Email Marketing Specialist Do?
An email marketer is a digital marketer who focuses on building email lists, creating emails, and developing leads through written communication. An email marketer writes memorable copy that is used in email marketing campaigns and programs. Depending on the size of the agency or business, the email marketer may also be responsible for developing an email campaign strategy and tactics to deliver persuasive messages. Working with email automation software, these professionals send out explosive emails, and newsletters in an effort to increase brand awareness and gain a foothold in the crowded market.
See What Our Valued Clients Say About Our Email Marketing Services in Pakistan!

HOW IT WORKS
Join us with three
easy steps
Visit our social media pages and become the part of our online community.