Technical SEO Services In Lahore
We are the top Technical  SEO company in Pakistan, engaged in providing Technical SEO services for the past seven years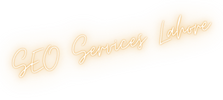 But first: What is Technical SEO?
Technical SEO is the process in which the technical improvements are made in a website to optimize it to meet the technical requirements of search engines like Google and Bing and for better organic ranking. An important purpose of technical SEO is to facilitate search engines for crawling and indexing, the website structure. Technical SEO can also be defined by the process of optimizing the settings that can be implemented on the website and server like page elements, Canonical Tags, HTTP header responses, XML sitemaps, redirects, structured data, metadata, etc.
Why is Technical SEO Important?
Technical SEO is a part of regular SEO and the aim of all SEO efforts is to rank a website/webpage in a better position in SERP for a given keyword. Search engines give preferential treatment in search results to websites that display certain technical characteristics, e.g. a secure connection, a better URL structure, easy navigational structure, responsive design, fast loading time, etc. We need technical SEO to make all such improvements. Sometimes, in the regular SEO efforts, we pay more attention to off-page and on-page and ignore technical SEO. This can cause a setback to our overall SEO efforts. That is why sometimes, we have to hire an SEO expert, just to take care of our technical SEO issues.
Technical SEO Works in Three Steps
Why are Technical SEO Services Important To Your Business at All?
Over the years, search engine queries have changed dramatically leading search engines to become more sophisticated than ever before. Today, Google can penalize websites with poor structure, slow page load times and unstable redirects. For example, a 10 second page load speed can result in a 123% increase in bounce rate, which could mean a 20% reduction in conversion rate per second of increased load time. Google knows thousands of these statistics.
Technical SEO covers all those components that work together to make your website faster, responsive, easy to navigate, user-friendly and functional by improving its overall performance. Without them, you may have a beautiful website that loads slowly, isn't mobile-friendly, has security issues, doesn't lead users to the information they need or crashes when users try to contact you or buy your product.
The main purpose of all these technical improvements is to make your website easier to be crawled, categorized, and indexed by search engines so that they can improve your ranking in SERPs and you get more website visitors from search engines. The ultimate benefit of technical SEO is that you are likely to generate more organic traffic by ranking high in SERPs when you have a fully optimized website, though there are also many individual benefits to implementing technical SEO on your site.
What is Included in Technical SEO
Why we are trusted !
that is why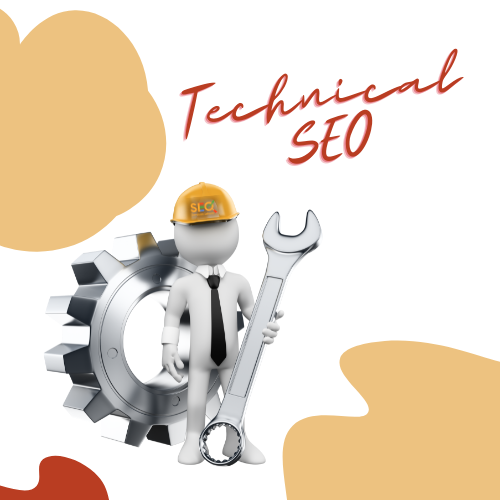 Choose the Best Technical SEO Company in Pakistan
Technical SEO for WordPress and other content management systems is essential to your business' online success. With the right SEO strategy, we can identify technical website problems, take immediate action to fix them, and make sure all SEO elements are working properly. Take advantage of our technical SEO services to achieve your advantage and long-term profitable growth.
What can we do for you? Well, just look at the very name of our company "SEO Services Lahore"; the name says it all. We are the most SEO-focused company in Pakistan. The main aim of our company is to provide the best technical SEO services in Pakistan, this includes the Technical SEO. We have a team of highly trained technical SEO experts, ready to give you an error-free website, technically optimized for better ranking in Google.
How To Get Help From a Technical SEO Agency
Getting Help from a Technical SEO Agency to resolve the technical issues of your website seems a very difficult process. But with our help, this can be as easy for you as 1,2,3. We have a team of experts, ready to resolve your website's technical issues. All you have to do is to make a list of all these issues and contact us in any of the ways mentioned below. Don't worry if you have no idea about these issues. We will check them out for you by conducting a technical audit on your website.
We will get back to you with an initial plan. You will study the plan and then approve it or ask for any clarification. After the approval of the final plan from you, we start working on your project. The duration of the whole technical depends upon the functionalities you need and the products & categories you want on your website.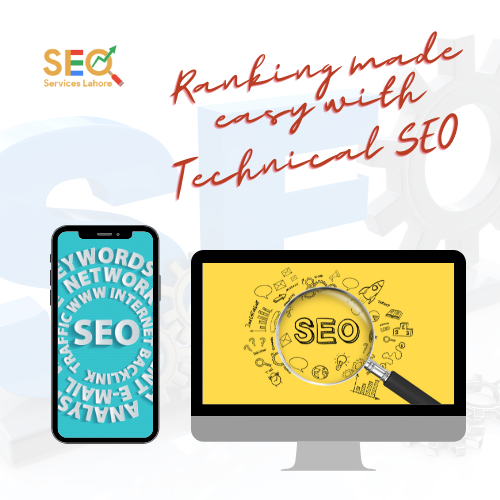 Measure Our Success with 100s of our Respected Clients
Ranking on the First Page
Increase in Website Traffic
Our Different SEO Services
SEO PRICING PLANS
Technical SEO Packages 
Basic
---
For Upto 5 Pages With Basic Technical Optimization
Premium Package
---
For 6 - 15 Pages With Complete Technical Optimization
Super Package
---
For 16 - 30 Pages With Complete Technical Optimization
All Our Technical SEO Packages Include:
So when you plan to hire an SEO agency, pls. ask them what services they are offering !
The Industries we have worked for:
See What Our Valued Clients Say About Us!

Have Questions about Local SEO? We have answers...
Technical SEO is website and server optimization that helps search engine crawlers like Google or Bing crawl and index your site, smoothly. Your website must meet the technical requirements of modern search engines to rank better. As mentioned, this part of SEO has nothing to do with content and is related to the infrastructure of the website, such as optimizing the code, creating a sitemap, etc.
In technical SEO the expert refers to improving the technical features of a website in order to increase its ranking in search engines like Google and Bing. The key factor of technical SEO is to make websites faster, easier to crawl and understand websites. SEO is an integral part of a website, which focuses on improving your website to get high rankings.
2
What is a Technical SEO Specialist?
An SEO consultant is a professional who helps to optimize your website in a better way to provide a better experience. This includes making the site faster, making it easier for Google to pull and index, and making the site architecture consistent for both search engines and human users. Technical SEO refers to improving the technical features of a website to increase page rankings in search engines. Technical SEO optimization expert is responsible for making a website faster, easier to copy, and search engine friendly. Some of the responsibilities of the SEO technical specialist are:
Edit URL with 301 redirects
Check the page load time
Create and configure robots.txt files
Check website performance for 404 errors
Check server response for each web page
3
What Should I Look for in a Technical SEO Audit?
A Technical SEO audit is a way of analyzing and verifying the technical SEO of your website. Search engines crawl the web for pages and websites. Basically, a technical SEO audit checks the health of the site and finds out what solutions are needed to improve it. Bots check your pages for various ranking factors before ranking your site in search results. The SEO technical review should include:
Check for Duplicate Content.
Check the Crawling Budget.
Check the Restrict Indexation.
Check the URL Parameters.
Check Redirects
Check Referrals.
Keywords are queries and ideas that define the specific topic of your webpage. For SEO, these are the key points and phrases submitted to a search engine by the user, also known as a "search query." The best keywords for your SEO strategy are relevance, authority, and volume. You will have to find high-volume searched keywords that you can reasonably compete with your competitors.
5
How Much Does Technical SEO Cost?
The cost of technical SEO services varies depending on the Experience of an expert and the complexity of your website. According to research, the average technical SEO costs between $150 and $350.
6
How Do I Hire an SEO Consultant?
By opening the doors to an external SEO specialist or an external SEO agency, you have many more options and the ability to save money. This can be crucial if you are new to the business. Some of the key points to check before hiring an SEO expert are:
Understand the value of SEO for your business.
Find someone with proven results.
Get to know them in a free introductory session.
Align your budget with your services.
Describe your expectations.
7
What SEO Services Include?
With the help of SEO, your business can increase its visibility in the search results of search engines like Google and Bing. An SEO agency usually offers SEO services that will help your business succeed in search engines. SEO techniques include keyword strategy, on-page optimization, website crawling, content strategy, content development, competitive analysis, and on-page optimization.
To understand, what is included in the Technical SEO, please refer to our section above. 
8
How Do I Find SEO Agencies?
The answer is complicated. It varies from company to company, but in general, you should follow these steps to find your ideal SEO partner.
Get a list first
Test the agency's SEO power
Visit the agency's website
Get to know the agencies
Make the first contact with the agencies
HOW IT WORKS
Join us with three
easy steps
Join the community of successful people!