SMS Marketing
in Lahore
Looking for the best SMS Marketing Services in Lahore - Pakistan?
Well, You have come to the right place!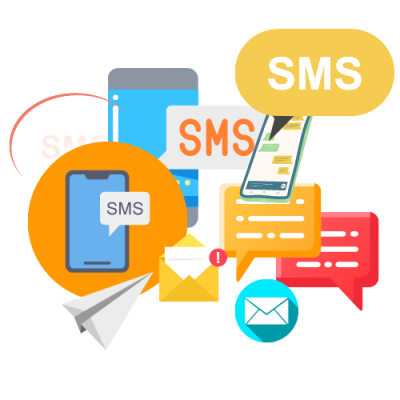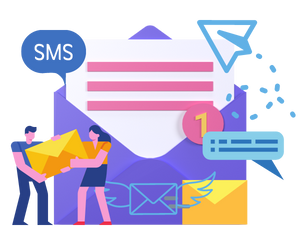 SSL - Offering the Best SMS Marketing Service in Lahore - Pakistan
What is SMS Marketing: SMS marketing (also known as "Short Messaging Service" marketing) is a new form of marketing mostly used by businesses to send promotional messages to prospective customers via text messages. It is done in the same way as sending a regular text message by phone with the exception that it is done in bulk. SMS marketing is much faster than traditional marketing. In some ways, it is even better than some online marketing techniques. For example unlike social media or email marketing, you don't have to design images to accompany your content. A small size text with a small number of characters is all you need. So you don't have to type a lot. That is why it is much easier than other marketing tools.
Moreover, text messages (SMS) reach the target recipients faster than Instagram posts or emails. Your targeted customers receive instant phone alerts whenever they receive your SMS, even if they are they are travelling. It is also much easier for your customers to read your message with one click of the phone, than long email or social media messages. This makes your message's engagement rate much higher than other forms of marketing. The open rate of text messages is high, so is the conversion rate. The average conversion rate to SMS marketing messages is 45%, while email click-through rates typically do not exceed 3-7% and for social media, it is even lower. Customers are more likely to click on a link in an SMS than in an email.
Our company SSL, has a good experience in running different types of SMS campaigns in Pakistan. We can do both branded and non-branded SMS campaigns. We also have access to a big pool of Pakistani cell phone numbers, categorized on geographical, demographic and interest bases.  
Some Important Questions about SMS Marketing in Pakistan
SMS marketing refers to the marketing technique through which your brand communicates with your customers through messages on mobile about different promotions, advertising, news, updates etc, Like email marketing, SMS is a channel itself. It means that you have a control on who will receive the SMS, what content you share and when you want to send it. With the SMS marketing, the experience you create for your customers on that marketing journey is yours from start to finish.
In addition to SMS, you can also send MMS (Multimedia Messaging Service) messages to your customers. This message allows you to send images or GIFs (and other animated images) via text. SMS is a very effective and direct way to communicate with customers. There are many things to consider when launching your SMS marketing strategy. The first and most important of these is to get permission from the people you contact to send them SMS. Text messaging has a very high speed of opening, but that will not help you if you are sending SMS to unwanted people.
SMS marketing is an important aspect of digital marketing. It allows you to reach a large number of people on a single time. In SMS marketing text messaging is an instant marketing tool that allows you to get your message to the right audience at the right time. Customers keep their phones, making it easy to deliver your message. In marketing, texting gives you the ability to connect with your loyal customers on the devices they carry all day, every day. If that's not enough, consider adding MMS marketing to your marketing mix.
In the past, promoting a small business required hours and effort, along with confusing and complicated marketing strategies. Although it all sounds scary, as a single line message can have far-reaching consequences, it is worth trying. SMS marketing campaigns are an important way to help your business grow as we live in a world that is moving towards a more digital orientation. As more and more brands seek to attract immigrant customers, SMS is becoming an integral part of multi-channel marketing. The digital marketing organizations which do not focus on SMS marketing, their clients are more likely to lose contact with customers and increase ROI.
Traditional marketing platforms like print and TV are still expensive, and mobile and email ads struggle to block ads and spam filters. Online SMS is one of the most effective marketing platforms due to its high conversion rate and ability to promote other channels. Is SMS marketing so effective? Statistics show that SMS open rates reach 98%, which is higher than any other marketing channel. Also, most customers prefer receiving messages over other forms of communication.
The Features of our SMS Services 
How Effective an SMS Campaign Be?
75% of the prospective consumers like to receive promotional SMSs.
The use of SMS marketing has grown by 197% just in two years.
23 billion text messages are sent each day worldwide.
SMS marketing is 1000% cheaper than the traditional marketing and still 100% more effective. In the short run, it is even more effective than social media marketing and other forms of paid online marketing. The reason is very simple: It has more coverage, it gives you instant response, easy to handle, to the point, high engagement rate and thus high conversion rate.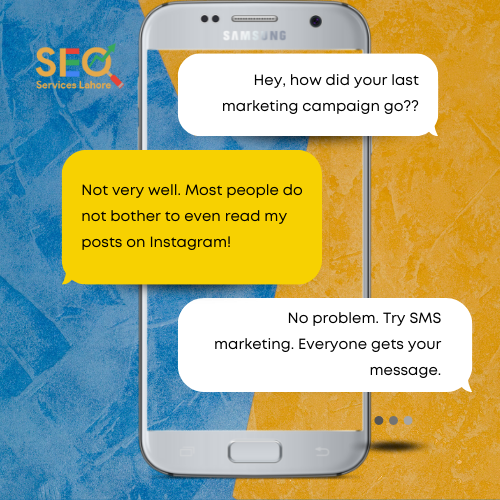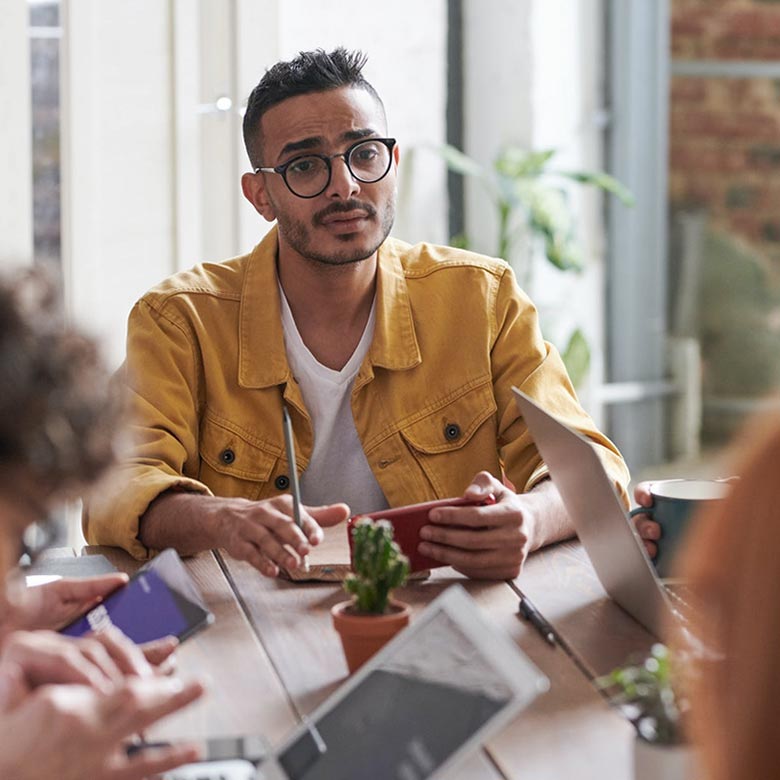 How to Get SMS Marketing Services in Lahore?
Planning and organizing an SMS marketing Campaign can be challenging as it involves a lot of technical issues to consider.
But with our help, this can be as easy for you as 1,2,3. We have a team of SMS marketing experts, capable of planning organizing, launching and optimizing your SMS Campaign professionally. All you have to do is to make a list of all the products/services you want to promote and contact us in any of the ways mentioned below. We will get back to you with an initial plan. You will study the plan and then approve it or ask for any clarification. After the approval of the final plan from you, we start working on your project. The duration of the whole SMS campaign planning and organizing depends upon the size of the campaign and can take from one to two weeks.  
SMS Marketing Packages in Pakistan
Basic
---
From 10,000 to 20,000 SMS
---
Minimum 10K SMS
Maximum 20K SMS
Audience Selection
Reporting
---
Premium Package
---
From 20,000 to 50,000 SMS
---
Minimum 20K SMS
Maximum 50K SMS
Audience Selection
Reporting
---
Diamond
---
From 50,000 SMS and above
---
Minimum 50K SMS
Maximum 500K SMS
Audience Selection
Reporting
---
All of Our SMS Marketing Packages Include:
The Industries we have worked for:
Have Questions about website development? We have answers...
1
How Does SMS Marketing Work?
In SMS marketing, messages are sent using "short codes". These codes do not look like your mobile phone number. or phone number These short codes usually contain 5 to 6 digits and can be associated with a sender or multiple senders. In many countries, it is not allowed to include sender information in a short code. This means that your message will appear as a text message with a short code used by your wireless service provider. That's why it's important to include your company name in the message.
There are two types of messages you can send with SMS marketing:
Campaigns: Campaign messages are classic text messages for many. They are typically used to communicate information about campaigns or general information such as event details, updates, weather alerts, etc.
Transactions: Transactional messages are face-to-face messages that are used to inform your customers about a particular event or behavior. For example, this is an order confirmation or a delivery notification for an online purchase. These messages convey up-to-date and current information to the person.
2
How SMS Marketing Can Help Your Business?
By using SMS marketing, you connect with your customers on a regular basis, as well as ensuring that your customer experience is positive and flexible. Customers like to be treated like VIPs, which makes SMS campaigns an effective way to build relationships between customers. SMS marketing is a hidden gem in the media world. The sound is awesome, perhaps deep. However, it is not a mystery at all. This is an important part of promoting your business name in the mobile world we live in. Of course, many people use SMS every day.
3
What Are the Types of SMS Marketing?
SMS marketing comes in all forms. This could be anything from a text message telling your customers about an upcoming sale, or a message about their upgrade when you open your business. Some of the most effective types of SMS marketing include:
Business Promotion
SMS coupon code
Reply to win the competition
flash game
Loyalty program
Alerts
Knowledge
With the help of SMS Marketing you can reach millions of people at the single time. Text messaging is an instant marketing tool that helps you get your message into the hands of the right audience whenever you want. Customers have their own mobile phone so they can communicate your message easily. If you don't add SMS marketing to your multichannel marketing campaigns, you will lose something. With over 292 million people in North America using SMS services, there is a lot to be gained from strong SMS marketing campaign strategies. Many industries have made use of the SMS marketing service.
5
How SMS Can be Used in Marketing?
In SMS Marketing SMS sends as promotional campaigns or transactional messages for marketing purposes via text messages. The purpose of these messages is primarily to provide urgent offers, updates, and announcements to those who have agreed to receive these messages from your business. The days of traditional marketing are over. Instead, experts now have access to multiple touch points across multiple channels. And customers expect businesses to use them all to deliver the best experience. SMS can be an effective marketing strategy, allowing you to reach customers and potential customers with effective, targeted messaging in real time.
See What Our Valued Clients Say About Us!

HOW IT WORKS
Join us with three
easy steps
Visit our social media pages and become the part of our online community.